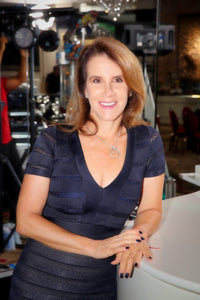 Welcome to Finkelman's
Hello.
I'm Rebeca Finkelman and since 1999, I've curated the finest products for home, kitchen, health and beauty for customers around the world.
Today, we continue to expand our selection of the best — and sometimes rare — items to enhance your own living space and lifestyle.
On behalf of the entire team here at Finkelman's, I want to extend to you a very special and heartfelt thank you. Please let us know if we can be of any assistance.
Enjoy shopping,
Rebeca